Hello!
It's the end of another year. It's hard to believe. 2017 is gone and I wanted to take this opportunity to thank all of my readers for another amazing year. I'm humbled at the generosity and continued support of my fans. Thank you! About Us has some wonderful reviews and has sold incredibly well. With every book I'm getting better and my fanbase continues to grow around the world. I get so many wonderful messages from readers and it's one of the best things about being an author. We work in isolation for the most part so when our book is out in the world, we're sharing our soul with you. So once again, thank you!
So what do I have planned for 2018? I'm going to try and do something I've never done before. I still don't know if I'll be able to do it, but I'm going to work as hard as I can to make it possible. I'm going to publish two novels in 2018! I know it's crazy. I wouldn't normally do this. For the past six years I've brought out a book a year. Mainly because it's takes a year to write, edit, and get prepared for publication. This year I have two books I really want to publish. Two big comedy novels.
The first book will be out in June. It's called, The Summer Holidays Survival Guide. It's a comedy about a family trying to survive the school summer holidays. Two parents. Three children. One senile grandad. Six weeks. How bad could it possibly be? I think it's a book a lot of parents will be able to relate to. I've finished the first draft and I'm doing edits at the moment. It's a really funny, heart warming story, written in the diary format from the perspective of a 44 year old man. I've loved writing this book. It's similar in style to my debut novel, This Thirtysomething Life, but more grown-up. This should be out just in time for the summer holidays!
My second book, which will hopefully be out in November, is called, The Big Forty. This is a book I've been writing for a few years. I had the idea a while ago and it's been slowly evolving ever since. The Big Forty is the story of four friends trying to survive turning forty the only way they know how...by pretending they're still eighteen. Adam, Phil, Simon and Jason are four friends who grew up together before going off in different directions for university. However, when they were eighteen, they went on a lads holiday together. All of them look back on that holiday with a real fondness. As they're all turning forty, they decide to go on another lads holiday. Only this time it's to Malia in Crete. Can they survive a lad's holiday in the sun? Can they survive each other? And most importantly, will they do something that will change their lives forever? This is going to be a really fun book about growing older and about how our lives change over time...set on holiday! I'm really excited to write it!
So this is it. Thank you for 2017 and I hope you're looking forward to 2018 as much as I am! Happy new year all. Let's make it our best year ever!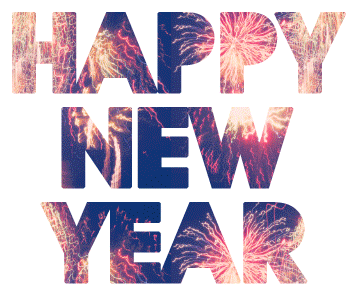 Cheers,
Jon X